Batter Bros.
A downloadable game for Windows
---
Info
Small world inside a snowglobe… Instead it's almost summer now and we're sick of winter, so this is what you get :D
Description
Retro arcade arena brawler with single and multiplayer modes. The rules are simple:
Hit the opponent with the ball
Don't fall into the water
The ball gets charged with consecutive hits
The ball is slower in the water
If your health reaches 0 you lose
---
Media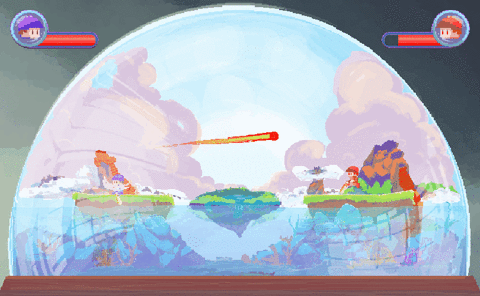 ---
Controls:

Player 1
A/D - Move
J - Swing bat
K - Jump
Player 2
Arrows left/right - Move
Numpad 1 - Swing bat
Numpad 2 - Jump
---
Credits:

Install instructions
Extract and run the exe file. Have fun!